Guangdong Xinghe Biological Space Disinfection Project
Author:www.dahuan.net
Views:
date:2019-07-03 11:14
Guangdong Xinghe biological space disinfection project, using large ring ozone generator 200g / h, more than 70 sets, good feedback.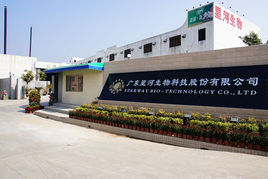 Guangdong Xinghe Bio-Co., Ltd. has been renamed as Guangdong Mushroom Muzhen Biotechnology Co., Ltd., a leading enterprise in the edible fungus industry in China.
Xinghe Bio is a modern agricultural enterprise specializing in the research, development, production and sales of edible fungi, and a leading agricultural enterprise in Guangdong Province. The company now has 4 production bases: Tangxia Base in Dongguan City, Qujiang Base in Shaoguan City, Qingxi No.1 Base in Dongguan City, and Qingxi Second Base in Dongguan (under construction in January 2011), Nissan Fresh Edible Fungus 40 Tons (as of June 30, 2010), it is one of the top ten leading enterprises of edible fungi in China.
-- End --