University of Macau Swimming Pool Sterilization Project 300g
Author:www.dahuan.net
Views:
date:2020-12-09 15:55
University of Macau Swimming Pool Sterilization Project 300g/h
The swimming pool sterilization project of the University of Macau purchased a large ring 300g/h ozone generator, with good feedback efficiency.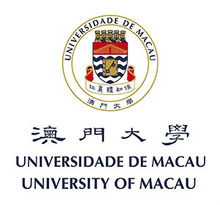 The University of Macau (Universidade de Macau / University of Macau), referred to as the University of Macau, is the first modern university in Macau and a founding member of the "One Belt One Road" international scientific organization alliance.
The predecessor of the University of Macau was the University of East Asia, established on March 28, 1981. In 1991, it was renamed the University of Macau. In August 2014, it officially moved to the new campus on Hengqin Island.
According to the school's official website in February 2019, the school's campus area is about one square kilometer; there are 10 colleges with more than 130 degree courses; there are 10,143 students, including 6767 undergraduates and 3376 postgraduates; as of December 2016 , The University of Macau has a total of 1,504 full-time staff.
China BNP ozone technology Co., Ltd, established in 1998, is a company specializing in ozone technology research, development, ozone system design, manufacturing and service. Guangzhou Dahuan Ozone is an ozone generator manufacturer. Its main products are aquarium ozone generators, sewage treatment ozone generators, swimming pool ozone generators, and space disinfection ozone generators.
-- End --