Snow Beer uses 300/400g/h ozone generator for sterilization
Author:www.dahuan.net
Views:
date:2019-02-20 11:17
Snow Beer uses 300/400g/h ozone generator for sterilization

Cr (chuzhou) snow beer co., LTD. Pure water sterilization project, using 4 sets of 300/400g /H ozone generator, good feedback effect.Dahuan has 8 national patents of ozone disinfection technology.Unique anti-backwater and dual pipeline design, less power consumption, high purity.The company strictly implements the iso9001:2000 quality management system, according to different user needs, tailored products and perfect installation process, to help users successfully pass the GMP certification and QS certification food.Over the past 20 years, it has provided ozone system solutions for more than one thousand enterprises in China.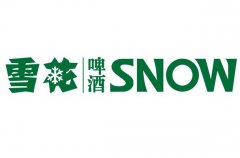 China resources snow beer has developed from a regional single factory into a well-known enterprise in the industry in just ten years.CRSB operates 48 breweries in mainland China and has a 15 per cent market share.It owns more than 30 regional brands and enjoys regional advantages in numerous markets in China.In 2006, the sales volume of cr snow beer exceeded 5 million kl, which not only ranked the first in terms of single product sales volume of snow beer, but also surpassed other domestic beer enterprises in terms of total sales volume and became the largest beer enterprise in China.

China resources ventures limited is listed on the stock exchange of Hong Kong and is a member of the hang seng index in Hong Kong and the hang seng London reference index.Shares are also traded in American depositary receipts and can be traded on the British exchange's automated quotation system.The group focuses on consumer products business throughout Hong Kong and mainland China, and is mainly engaged in retail, beverage, food processing and distribution, textile and property investment business.Its ultimate holding company is China resources (group) co., LTD. By the end of December 2004, the company owned 54.91% of the equity of China resources entrepreneurship.The company currently employs more than 80,000 people in Hong Kong and mainland China, 97% of whom are employed in mainland China.

In 2002, China resources snow beer (China) co., ltd. tried its best to build snow beer into a national brand. Snow beer has been popular among beer lovers all over the country with its fresh and mild taste, aggressive and challenging brand personality, and has become the most popular beer brand among contemporary young people.

Since 2002, snow beer has been officially recognized as "China famous brand" by the general administration of quality supervision, inspection and quarantine for many times.

In 2005, snow beer became the number one beer brand in China with the unit sales volume of 1.58 million kl.In 2006, snow beer became the fastest growing and most valuable beer brand in China, with its brand value reaching 11.185 billion yuan.After the first place in China in 2005, the sales volume of snowflake single product reached a new record high in 2006, reaching 3.037 million kl, which again ranked the first in China's beer industry.In 2007, with the sales volume of 6.9 million kl, it was once again the no.1 in China's beer industry, and the sales volume of snowflake single product reached 5.1 million kl.

In 2009, China resources snow brand China limited recently released the latest statistics of PlatoLogic, an international authoritative research organization. It is said that last year, China snow brand beer surpassed "BudLight" under ab-inbev, the world's largest beer brand in terms of sales volume.Snow beer is the only Chinese beer brand to rank in the top six in global sales.
-- End --