Jinmailang pure water sterilization project 100/200 g/h
Author:www.dahuan.net
Views:
date:2019-03-06 09:28
Jinmailang Food Co., Ltd. pure water sterilization project using dahuan
ozone generator 100/200 G/H
, more than 50 sets, the feedback effect is good.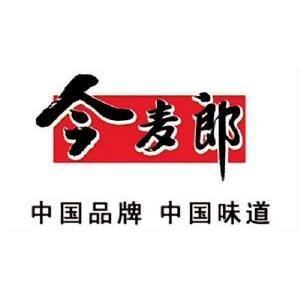 Jinmailang Noodle Co., Ltd. is a company in the national food industry. The headquarters is located in Xingtai City, Hebei Province. With convenience food as its main business, it is a modern large-scale integrated food enterprise group integrating production, sales and R&D.
The predecessor of Jinmailang Noodle Co., Ltd. is Hebei Hualong Face Group, which was established in March 1994 and is a joint-stock enterprise. The decision-makers headed by Fan Xianguo, the company's chairman and president, regards "the industry to serve the country and benefit the society" as the lofty concept of the company. With its unique resource advantages, leading-edge professional advantages, complete range of supporting advantages, superior product cost-effective advantages, The market advantage of high domestic coverage has created an ultra-conventional and leap-forward development model.
The company's Jinmailang series, Dajinye series, and Dad's kitchen "one dish side" series have been well received by consumers across the country. In particular, the "Maibais and a half" series of products launched by the company in 2015, Dad's kitchen "one dish, one side", tomato and egg noodles, etc., have been highly recognized by experts in the industry and highly praised by consumers. On November 15, 2016, the Xingtai City Inspection and Quarantine Bureau passed the inspection, and 7,500 boxes of instant noodles produced by Jinmailang Noodle Co., Ltd. were exported to Cuba. This is the first time that Xingtai City has also opened the Cuban market for instant noodle products. In recent years, Jinmailang Noodle Co., Ltd. has continuously explored the international market and expanded its exporting countries and regions.
In March 1994, Fan Xianguo formed Hualong, and "Hebei Longsheng Hualong Food Co., Ltd." was established.
In 2002 and 2003, Jinmailang laid a solid foundation for Hualong brand upgrade and strategic transformation.
In 2002, the current Malang bomb was officially listed in Beijing, Shanghai and other sample markets. In just one year, the sales amounted to nearly 100 million yuan, becoming a new product force to compete with Master Kong and Uniform.
In 2003, Jinlang Lang became the main force in Hualong's sales; Hualong launched the "Jin Mailang" in CCTV advertising.
In 2004, Jin Mailang realized the third leap of Hualong: Hualong Nissin married, and the world's largest noodle company was born.
-- End --